Earlier this month, Jocie and I had the opportunity to interview Rose Horton, a nurse leader working in maternal health at Emory Decatur Hospital. I met Rose during a convening organized by Cities Challenge, a project within our Delivery Initiative Decisions portfolio. I was immediately intrigued by her hashtag #notonmywatch and passion for respectful and equitable care. Rose, Jocie, and I had important discussions on the role of social media in advocating for maternal health, racism in healthcare, and empathy-based solutions to provide respectful and equitable maternal health care.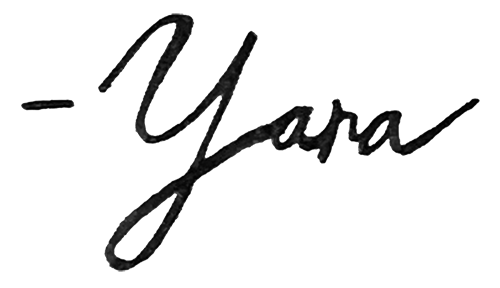 Yara: Can you start by telling us about your role and responsibilities as a nurse leader working in maternal health at Emory?

Rose: I am the Executive Director of Women and Infant services here at Emory Decatur Hospital. We are a 460 bed hospital. It was previously a freestanding hospital, and we're about to celebrate our second year anniversary as part of the Emory Healthcare system. I'm responsible for Women and Infant services – that's labor and delivery, the mother baby unit, neonatal intensive care unit, lactation, and education. Leading and nursing are things that I love. I'm passionate about both of them. I'm passionate about the patient population that we care for. So it makes the work enjoyable and fun and rewarding for me. Ever since I was a staff nurse right out of college, I knew that I wanted to work with a birthing population. I've been uniquely fortunate and blessed to have had the opportunity to do that across my career.

Yara: One thing that you have mentioned that really inspired me was your creation of the hashtag #notonmywatch. I would just love to hear what inspired you to coin this hashtag?

Rose: I took a little sabbatical from working in the hospital to do some other things. And then I came back to the hospital in 2016, and in 2017, I was asked to do a presentation for all of our leaders, a program we call Connect to Purpose, which basically asks you why, why do you do what you do? In preparing for that presentation, I thought: okay, this is my TED Talk. Let me see what I want to share with everyone. I started doing research to talk about maternal mortality because I had 285 leaders including the C-suite there. I wanted to shine light on maternal mortality since most people outside of our specialty are not aware of how significant and worrisome the problem is. I was doing research and working on some slides and I needed to get a couple of great articles and pictures. I noticed article after article, it was like, "oh my gosh, this is so much worse than I remembered." I really had, I don't know, a sense of frustration, I felt overwhelmed! I'm like, why has this increased exponentially? The US spends more money per capita on healthcare than any other industrialized nation. You know, with medicine and technology advancing, why is this such a problem? And it was born out of that frustration. I said, "you know what, not on my watch." So, that's how my hashtag was created.

I made the slide right then, I remember I made the background purple because it's my favorite color. And what I said to the team, which was kind of funny, in 2017, and I said, listen, I predict that my hashtag is going to go viral. I said, even if that means just within the hospital system, I'm fine with that. I believe #notonmywatch is a call to action for nurses. There are 3.2 million of us in the workforce, and approximately 350,000 of us in the women and infant service line and what I said to the nurses, if every nurse who's caring for a mom and her family would make the commitment and say, you know what, for the 12 hours that I'm taking care of you, I will be an advocate, I will make sure that you get evidence based care, I will be your voice, I will be your support. I am your person. I see you. That's all I'm asking for. I just want nurses to be centered with that patient. And wear the hashtag on your badge and when the patient says, oh hey, what does that mean? Tell the patient, I am so committed to providing the best and the safest care for you. This is my commitment to you. And so that's how it was born. I think it's powerful and I believe it resonates with nurses. I don't have the time or the bandwidth to make it a big global thing like I want to, but I think it has merit.

Yara: How has social media served as a platform in advocating for maternal health for you?

Rose: I think it's been pretty great. I've done a few podcasts and was part of a Twitter chat on Race & Maternal Death on May 23, 2018. Monica McLemore, myself, and Clifton Kenon facilitated the chat. So I think social media is great. I think it's the perfect outlet. I love Twitter. I love LinkedIn. I think it's a wonderful platform for people to share their stories and to use their voice and just to weigh in in a meaningful way. So I'm a big fan.

Jocie: So we launched the Expecting More project about a year ago. The purpose was to have conversations about how to create a better world for birthing people during the whole partum period across professions. Our vision is really to have everyone having the same conversation and realizing that we all have the same shared goals, so I relate to what you say about social media being a really powerful tool for that, because it's a way that we can see what other professions are saying and learn that we all are advocating for the same thing. And I think that's so powerful.

Rose: Right, I love that. Because at the end of the day, there's room enough for all of us. It's a heavy lift, and it's going to take all of us. So it's not the responsibility of just legislators, it's not just our responsibility as healthcare providers, we need the doulas, the lactation consultants, the community workers, there's enough room for everyone to be a part of the solution. I think collaboration is the best. And I agree that we are all for the most part, saying the same things. So how do we amplify that message in a way that everybody can hear it and get behind it?

Yara: Yeah, so during the Cities convening when I first met you, we had a discussion around racism and conversations about racism in the workplace. And of course this is especially relevant to what's been happening in the past few weeks. I wanted to bring it up and ask how has this happened in your workplace? Or how do you envision conversations on race and anti-racism happening?

Rose: So that's a great question. And the timing definitely couldn't be better. So on Monday after [the George Floyd video was circulated] I thought it was time for me to say something, at least to our division where I have about 300 people in my service line. When I came to work on Monday, I noticed that the president of the University Emory University had put out a statement and it was a powerful statement, and I was delighted to see it. And then the President of the healthcare system, had quoted a portion of it and referenced it and he said a few words. I felt for our hospital and especially for my service line, I as a Black leader needed to say something. My lived experience propelled me to speak out. I sent an email to my division Monday morning saying how horrified I was about the killing of George Floyd and addressing the subsequent protests and unrest and riots. I went on to say that it doesn't feel like a safe place for Black and brown people. And I included myself in there I said, people who look like me don't feel safe. I gave everyone permission if they needed it to feel whatever they were feeling. To start having conversations about what they were feeling.

I reminded the team that about 62 to 68% of our patients – it varies month to month – are people of color. Our patients are going to feel scared because when they see a breakdown in a system – whether it's the judicial, healthcare or criminal system, whatever system – it erodes the trust that we have in systems. So the downstream effect is that people are going to continue not to trust us as a hospital and fear that coming to the hospital may result in loss of life for them. I cautioned the team to have a heightened sense of awareness that this is where our patients may be. This is how they're going to present and the best we can do is provide empathetic care. I saw a really fabulous quote about two months ago on social media and I've used it a couple of times. It says "you don't need great malice to do great harm, that the absence of empathy and understanding is sufficient." So I ended my email with that quote. I said, at a minimum, we need to listen, to be empathetic, and make sure that we're creating a safe place for our patients.

Yara: Related to that, what is the biggest challenge you are facing currently when trying to advocate for respectful and equitable care?

Rose: I think the biggest challenge is that my team does not recognize that they are part of the problem.

It's easy for them to say, oh, I've just witnessed or overheard something, but having that sense of ownership is the hard part. So we created a course on respect and equity, and it is the one strategic initiative for our service line for this fiscal year, which ends in September. We created a three-hour workshop around respect and equity. Based on a fair amount of research, this is a huge deal here in the United States and internationally as well. So that's very, very important to me.

And that's one thing that we're focusing on to change. In our workshop, we talk about American Nurses Association code of ethics because the code of ethics talks about what care should look like. And I said to the team that it is our responsibility. It is what we do as nurses. It's our responsibility to be equitable, to be respectful, to be compassionate. That's what we're called to do. So we're working on it. And it's my goal, my hope, my prayer that we continue to move the needle by having conversations, and part of the workshop is an attestation for people to sign to say that they commit to a list of things after they're done with a workshop. And part of that commitment is also accountability. Signing it means that if I observe it, that I'm free to have the conversation with you, and if you observe me, failing to be respectful and equitable you are free to have a conversation with me. Because I think that accountability is the piece that's missing. We see it and it gives us a pain in our gut. And we feel terrible. But to move beyond that, and to have a conversation to say, hey, I just heard you say this and when you said it, this is how I felt. And I'm wondering how the patient may have felt or how whoever may have felt, that's the piece that I'm trying to get us to, is accountability. That's what I think is woefully lacking. We had three wonderful sessions before COVID hit, you know, and now we're gonna start again in September.

Yara: Thank you for sharing that. And speaking of it, how has COVID impacted the way maternal care is delivered and received within your unit or hospital?

Rose: So COVID has been life altering for all of us across the nation. We are thankful here in Georgia that at least for our patient population, it hasn't been as devastating as it's been in other epicenters. We're extremely thankful for our low numbers at our hospital, and we haven't had any maternal or fetal deaths. So I think the big impact for us really has been centered around fear for our staff or our team.There's been a lot of fear. That has been big, and we've worked our way through that really, really well. And again, because we weren't at an epicenter, there's no fear of not having enough N-95s and PPE. So we didn't have that level of angst. But people had angst about the first patient or who was going to take care of that patient. I think we're at a much better place right now.

But we're still worried. I was part of a panel discussion for a group called Synova, and they were talking about the impact of COVID on our patient population, and they were talking about the disparities. And what I had to say is that the hospitals and healthcare systems are microcosm of the world and of the nation. If there's racism in the nation, there's going to be racism in health care. So it's disappointing, but it shouldn't be surprising or shocking is what I said to the team..

But what we did find out is 90% of our COVID positive patients are one geographic location, one specific zip code and it was incredibly interesting for us. We understand the intergenerational households exist in this zip code, along with poverty and access to healthcare. It was a fascinating find and one that needs more investigation.

Yara: Well I'm so glad we got a chance to talk with you and thank you for sharing.
---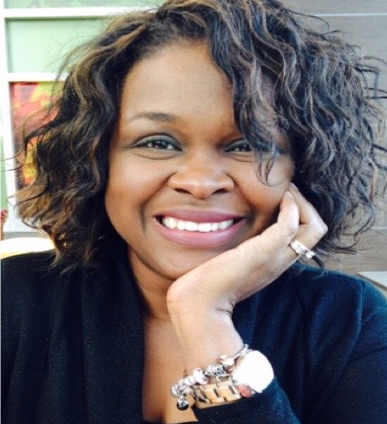 Rose L. Horton, MSM, RNC. Women & Infant healthcare leader. 2012 President Association Women's Health Obstetrics & Neonatal Nursing (AWHONN) . Passionate about safe and equitable care for ALL women. Committed to decreasing maternal morbidity & mortality: #notonmywatch