By Ami Karlage
Being a "professional aunt (no kids)" makes my life easier in many ways, especially in this time of COVID-19 and social distancing. I don't have to entertain or educate children home from school and daycare while trying to do a full day's work, for example. But on an even more basic level, I only have to buy food for myself when grocery stores start putting limits on how much frozen corn you can buy; my three-bedroom apartment provides plenty of space for quiet, calm relaxation–even with roommates in residence–and I can drop everything and spend time in my craft room when my mental health starts to wobble.

The one thing I haven't escaped is worry. Worry for my niblings and worry for their parents.

It's not just worry that they'll come down with COVID-19 (although now, there's THAT), it's worry for their financial and physical security in these uncertain economic times and for their general health and sanity. Raising a family is HARD in the best of times. I don't know that from firsthand experience, but I see it, day in and day out, in the lives of the people I call family. Aunties and uncles–whether by blood or by choice–can be crucial to growing families: taking one kid to soccer practice while Dad accompanies the other to a swim meet, supervising homework time while Mom takes an extra shift, or just being another source of emotional and social support to kids.

With much of my family scattered across the country, even when we're not all social distancing, I can't babysit, cook dinner, rock the baby to sleep, or cuddle a rambunctious kid after a skinned knee. By being Auntie Ami at-a-distance, I've had to discover ways of supporting my family members in less tangible, more digital ways – methods that suddenly have become much more relevant for everyone practicing social distancing (#stayhome!):

Choose a regular activity to share with your niblings. Twice a week or so, I "eat dinner" with three nephews, and last week, my sister called to share baby bathtime.
Share playtime with your niblings. Have a parent lay out the art supplies or dump out the legos and prop up the phone in full view. The look on your niblings' faces when you get out your OWN crayons or legos is priceless. (Just make sure a parent stays within yelling distance.)
Claim a night for reading (or telling!) the nightly bedtime story. Have your niblings cuddle up on the couch in their pajamas, prop up the phone, and have at. I once read six pages of The Communist Manifesto to my entranced two-year-old godson. (What can I say? He was adamant we read THE BLUE BOOK from the shelf behind me.)
Order a delivery meal or place a delivery grocery order for the family. Of course, consult with the adults on what they need most, and always order a special treat or two for your favorite ruffians.
Connect with their parents. After the kids have gone to bed or naptime, get the adults together digitally: have a stitch 'n bitch, watch a movie together, or just fix a drink and chat. The internet is full of other ideas for such things.
Just hang out in the kitchen (or the living room or den) with the family. Have a parent set up a tablet or phone on a shelf or counter so that you can see most of the room, and join in the conversation as if you were there. I routinely cook or wash dishes in the virtual company of my sister who lives 1400 miles away–and is also usually cooking.
For families who live near each other, these tricks may get you through the necessary social distancing. But for those of us residing "at-a-distance," we can also use them to continue providing support to our siblings and niblings virtually all the time. Growing families need all kinds of support, and we professional aunties and uncles can give at least some of that even if we're half a country or more away.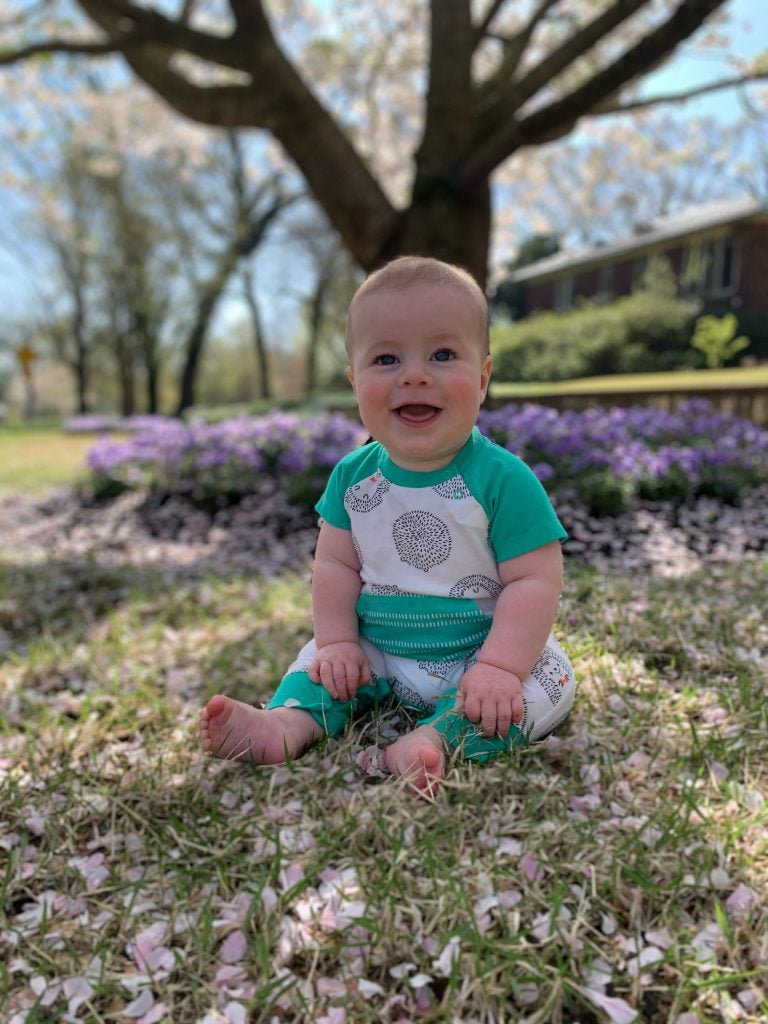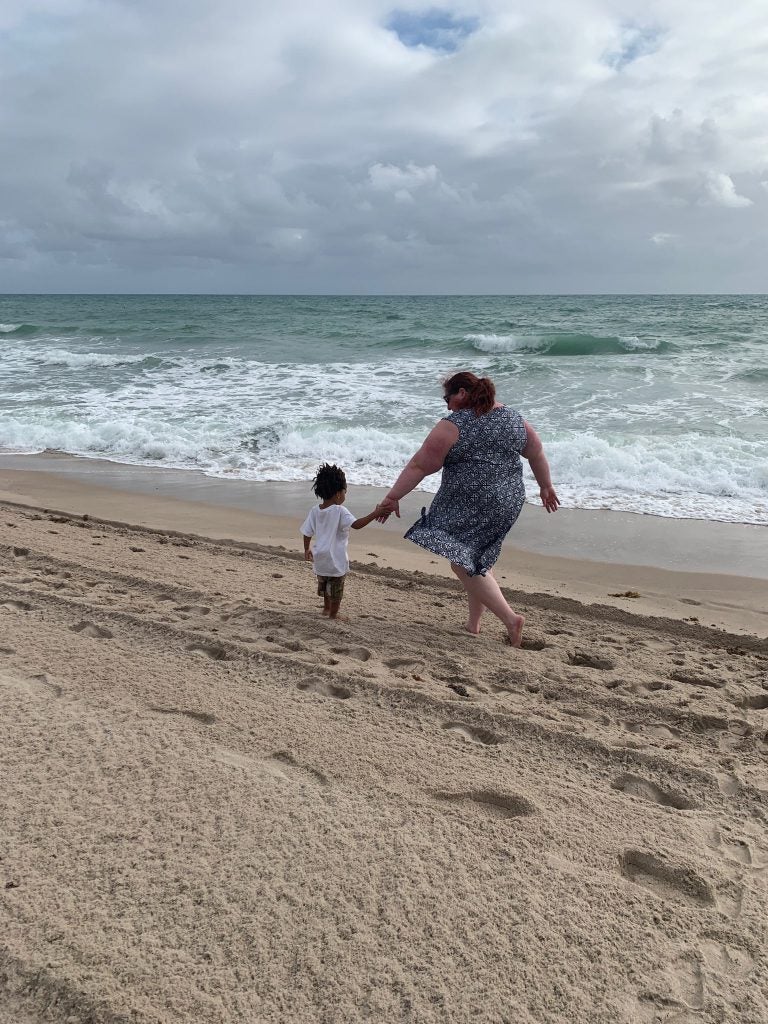 ---
Ami is a writing specialist on the Science & Technology Platform at Ariadne Labs and a writing coach for Expecting More. She adores all her niblings, enjoys learning about and introducing people to new and esoteric words, and drinks only slightly more than her fair share of bourbon. In her spare time, she is a serial crafter and currently obsessed with chainmaille jewelry.